Photos Justin Ciappara, Lindsey Bahia, Steven Muliett, Kurt Paris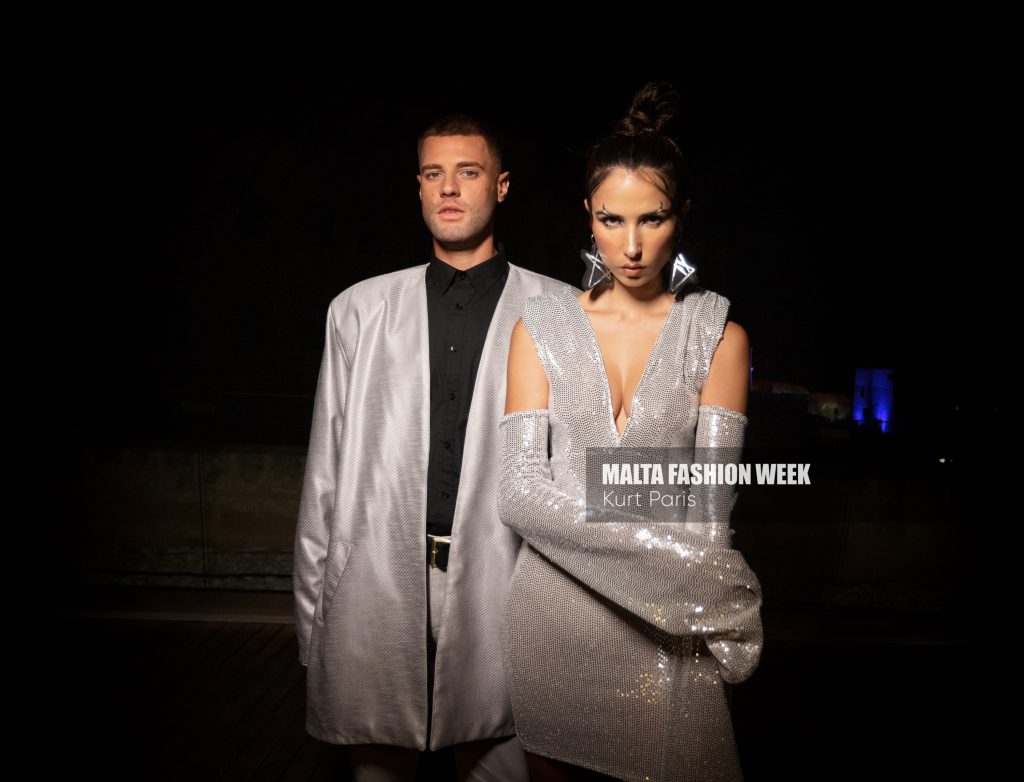 #MALTAFASHIONWEEK2022 – What a night! DAY 1 AT MALTAFASHIONWEEK 2022  w
was held yesterday evening and we launched this year like no other! From the excitable audience, to the breathtaking venue; The Grand Harbour Terrace at the Mediterranean Conference Centre, with its unbelievable views, created the most enchanting atmosphere, the perfect venue to showcase the beautiful works of the most talented designers of our Maltese Islands and beyond.  
The first night was kicked off by Ferreira Couture, Bajja and Parascandalo : Ferreira Couture (South Africa) showcased 'Versions of Female' : Designed around different types of personalities – whether you're the strong and independent type or a complete emotional wreck, with pink and maroon for compassion, warmth and passion, gold for our worth and warriors. ivory for our light and black for our strength. Shades of Female. Versions of Female. Lead Makeup Artist: Elaine Galea Lead Hair Stylist: Sacha Roberta
Bajja presented 'Ir-Ramla l-Ħamra': A collection of timeless swimwear pieces dedicated entirely to the stunning and most popular beach destination of Ramla Bay in Gozo. The collection boasts versatility in styling through multi-way or reversible concepts and features unique designs and prints. Lead Makeup Artist: Marlene Vassallo Lead Hair Stylist: Priscilla Mifsud Cini.
Following bajja, singer Miriana Conte treated us to a musical performance and then Parascandalo showcased 'Space and Sound', taking  us on a journey to SPACE with SOUNDS of 90's and 00's underground music. Taking inspiration from the streets of fashion capitals. A Collection that's dark and mysterious with a futuristic approach.  Lead Makeup Artist: Deandra Bugeja  Lead Hair Stylist: Lee's Hair Stylist Lead Barber – Emanuel Lia Jewellery – mon éclat moneclat.com
At the end of the night guests were treated to an after-party at the Campari Spritz Lounge.
The Malta Fashion Week 2022 is organised by Adrian J Mizzi, supported by a Partnership Agreement for Large-Scale Events and Initiatives with the Valletta Cultural Agency within the Ministry for National Heritage, the Arts and Local Government. It is also supported by the Malta Tourism Authority believes that Malta Fashion Week can be an important gateway to position Malta as a destination for arts and culture.